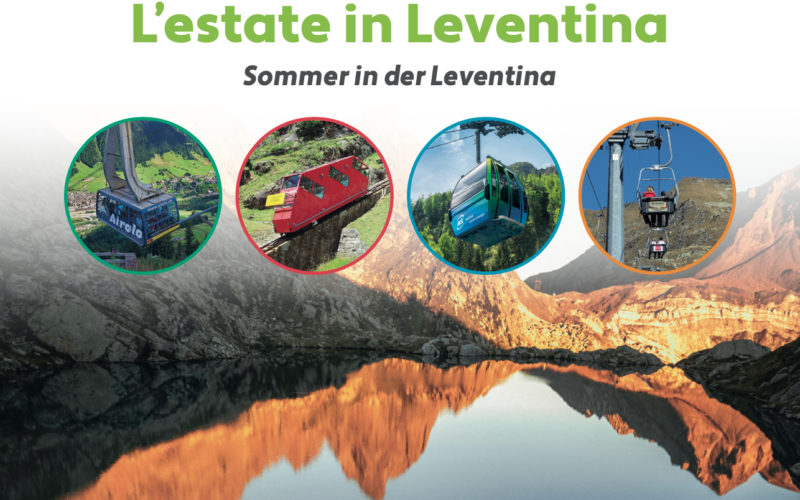 13 Apr 2023 - news
The summer season card allows unlimited use of the affiliated facilities:
The Leventina summer season card also allows you to visit Pianaselva (at no additional cost, from the 1st of July to the 27th of August) and other stations partner with a 50% discount.
Until the
17.05.2023
From the
21.05.2023
Kids (6-17)
CHF 80
CHF 90
Adults
CHF 135
CHF 150
Families
CHF 270
CHF 300
Companies
CHF 315
CHF 350
The summer season card be purchased online or directly at the Airolo cable car counters. from April 3rd, on Wednesday and Thursday (09:00-17:00).
For more information visit airolo.ch.